For the boys cliff-jumping by the memorial stone
The cluster-pak of body, water, will.
We, the cold open falls, the certified fountains
of no moderation. We are this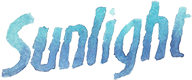 . This skin! Why?
Why not? We are the famous flavour.
We adidas-punch our way into the water.
Twist-happy and thick with chances.
the special extract in the root beer of not aging,
the sparkling under-king, the carbonated wet dream,
the premium formula good stuff. We are,
this.